Winter weather can play havoc with viewing and travel plans,
and can often result in a spate of cancellations when the forecast is bad or there's unexpected snow.
Cancellations at any time of year can be a nuisance as sellers may have put off other plans and tidied up their home in preparation for the viewing.
The worst-case scenario is an inexplicable no-show, which leaves sellers wondering before anxiety turns to anger at the disappointment and apparent lack of consideration. The same considerations would apply if the seller (or heaven forbid, viewing agent) left viewers standing outside in the cold.
If you need to cancel let the other party know as soon as possible so they can make other plans.
Communication is key.
Most people nowadays have a mobile phone and it's important to make sure agents have your correct mobile number.  This way we can contact you if anything unexpected should occur and a viewing has to be cancelled at the last minute.
If you can't make an appointment, even a last minute call or after-hours phone message will allow the agent to inform the seller.
Better connected agents know good service extends beyond standard office hours and will have a viewing helpline to enable you to speak to someone and explain the problem…and if possible, soften the blow for the sellers by confirming you will rearrange the appointment to view. Similarly, this prevents a wasted journey if sellers need to cancel at short notice.
Hastings Legal has a dedicated out-of-hours service .
Our viewing hotline is personally manned by Naomi, the firm's after-hours property and legal assistant.
Unique among agents based in the Scottish Borders, this service is also invaluable for arranging last minute viewings that can, and often do, result in a sale that could otherwise have been lost.
A case study…
A buyer from the USA, who had just about given up looking for the right property and was planning to fly home the next day, noticed a property in the Borders Property Guide.
Although it was after eight o'clock in the evening she telephoned Hastings Legal expecting to get an answer machine.  To her surprise Naomi took the call and, as the owners had left a key while they were on holiday, she was able to arrange a viewing the following morning. It proved to be an ideal match for a property that had only been on the market a week. Hastings was able to contact the sellers, who accepted the offer. With in-house solicitors on the legal team we were able to conclude missives in the following days and by the time the sellers came back their house was sold.
The above example didn't just happen by chance. It takes careful planning and preparation – together with pre-marketing advice on presentation, effective communication at all levels, and a comprehensive, joined-up service that extends throughout the day, evening and weekends – to create a successful sale.
If your offer is unsuccessful -don't worry – we won't charge you legal fees!No Key = No Fee
Contact Us
If you are buying in Scotland you will need a Scottish Solicitor.
If you are selling, Hastings Legal are the top-selling Solicitor Estate Agents in the Borders.
With
Hastings Solicitor/Estate Agents you have more control.
click the image below to find out the difference between Hastings and budget estate agencies.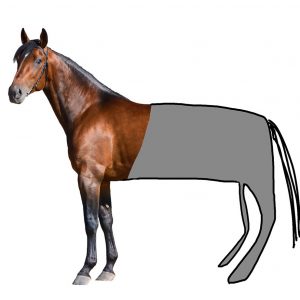 For a Free Pre-sale valuation
 Give us a call or pop in to one of our offices in Kelso, Duns and Selkirk.
It's never too early to call Hastings Legal, your dedicated Borders firm of Solicitors and Estate Agents.
We dare to be different and we are here to help.