Good news for landlords on the smoke detector front.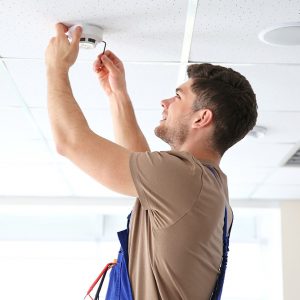 As from 1 March 2019  landlords will be able to install interlinked long life sealed lithium battery alarms rather than hard wired mains powered units.
While this may not make a huge difference to the overall costs, with the battery unit expected to be more expensive than original hard wired alarms, installation costs will be less and in some properties this will make installation much easier.  Benefits to using the battery units are that it would prevent the use of trunking to cover surface mounted cables and minimise and redecoration or touching up.
At Borders Country Lets we are discussing this with the approved electricians we use and hope that this will simplify installation in many cases.
Is your letting agent registered?
Did you know that your letting agent is required by law to join the Register of Letting Agents?
By 1st October 2018 all letting agents in Scotland were required to have submitted an application to the Letting Agent Register.  The authorities then carry out checks on owners and staff members to ensure that they are suitable persons to be dealing with the agency work and that they hold the required qualifications to do so.
By using a suitably qualified letting agent you can be assured that you are dealing with an agency who takes pride in their business and ensures that staff undergo continuous training to ensure they are best qualified to advise you on the minefield of compliance issues which require to be undertaken to ensure that the property complies with all current regulations and to guide you through the steps required in letting the property  from putting the property on the market to handing over the keys.  We have staff who have undertaken the Letwell training course and hold Certified Practitioner status with the Chartered Institute of Housing.
Pop in to Borders Country Lets in Kelso or Selkirk where we will be happy to chat with you  about letting your property.
© Kerry James​ Cert CIH – January 2019
Lettings Manager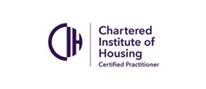 Hastings Property Portfolio services include buying, selling, tenant-finding and checking, property management and all your property legals.Hastings Legal Lab
Contact Us
Hastings offer both a Fully Managed Letting service where we take care of all the details as well as a Tenant Finding service for those who prefer to manage their property portfolio themselves – See this page for details
If you are interested in looking at investment properties in the Scottish Borders contact Ron Hastings at Hastings Legal on 01573-225999 or see our full range of properties for sale here