Is your Will as up to date as it should  be?
Let us introduce you to the Hastings Legal Free Will Checking Service
If you are concerned there may be something wrong with your Will and you would like to find out then our free Will checking service is just what you need.
The Hastings Legal Will Checking Service.
You can make an appointment with one of our solicitors in Kelso, Selkirk, Duns or Eyemouth (*or by telephone) for a diagnostic Will Checking Service and the good news is that it is completely FREE. *If you are self-isolating because of concerns about coronavirus you can make an appointment to discuss your situation over the telephone with one of our solicitors.
Our solicitors can advise on the suitability of your Will for your current circumstances.
It is essential that Wills are kept up to date to ensure they still accurately reflect your final wishes. Isn't it strange; we get our heating boilers serviced, have the car put through an annual MOT and some of us get health checks at the Well Man or Well Woman clinics. However, once we have made a Will we tend to forget about it?
The problem is, that after a period of time or a significant event in your life the current version of your Will may no longer make sense. It may omit people you would wish to be included; You may have moved house or had an addition to the family; your children may have married, or a loved one may have passed away. These are all events that should make you think about the suitability of your current Will.
One thing we know for certain is that, one day, we are all going to die.
We will do our family and loved ones a great service if we have clearly set out our wishes and stated who we trust to act as the executor of our Will; the person who disperses our estate. If you have concerns that your Will may be out of date, or if you don't yet have a Will, our Free Will Checking Service allows you to discuss the provisions in your Will with one of our Solicitors. Check out our guides on this website for advice about Wills.
Call our Wills hotline today and make an appointment to see a solicitor at one of our offices in Kelso, Selkirk, Duns or Eyemouth or you can arrange to discuss your situation by telephone. This diagnostic interview is absolutely free. If you do need your Will updated you only get charged our standard rate…details on application.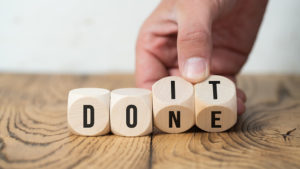 While you are there we can also explain to you why it is prudent to arrange a Power of Attorney or take steps to preserve your family home.
Call us on 01573 225999 or email quoting "Free Will Checking Service'
Book that Free Wills check up today!
If you are self-isolating you can make an appointment to discuss your requirements by telephone with a solicitor.
We recommend that every adult should have in place an up-to-date Will and a Power of Attorney.
Hastings Legal specialise in providing friendly legal advice and services.
We are are regulated by the Law Society of Scotland so you can be sure that we have your best interests at heart.
Hastings Legal have offices in Kelso, Duns and Selkirk and Eyemouth.