The Scottish Borders is a uniquely different lifestyle location
The coronavirus pandemic has, in a very short space of time, changed the way we live, both as a society and on an individual level. While some changes are temporary, a more lasting legacy will see many people re-assessing and re-defining their priorities – including what constitutes the ideal lifestyle location and type of home going forward.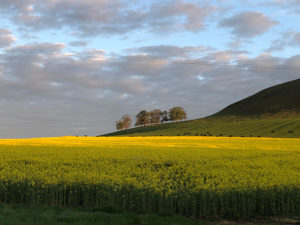 Undeniably beautiful, the Scottish Borders' tops any wish-list that includes close proximity to spectacular scenery, open countryside and/or the coast. It also scores highly for historic environment – in fact, history underpins the Borders' uniqueness and desirability, given its 20-mile or so stake in the Anglo-Scottish border between the east coast and the Solway Firth. Once a focus for frequent skirmishes and battles between the two nations, history has shaped the Borders' cultural identity, which to this day is played out in key annual events such as the Common Ridings. More importantly, history – closely followed by rugby – has forged common links and unity between the region's towns and villages, resulting in the strong sense of community spirit that gives the Scottish Borders a real edge as a place to call home.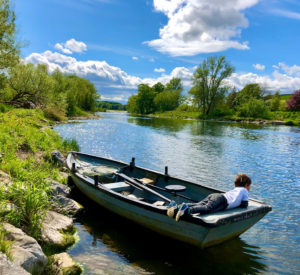 Other key lifestyle considerations include excellent road and rail connectivity to Edinburgh, Glasgow and Newcastle, giving commuters the ability to transition between fast-paced city life and a slower-paced home life. However, as working from home is likely to become a more permanent or semi-permanent consequence of the pandemic, living in a rural idyll or within a village community suddenly becomes a viable alternative to life in the city or suburbs. Add in health benefits derived from cleaner air, having the great outdoors as a playground (be it for gentle walks, cycling or countless more energetic and adventurous pursuits) and then top them all with a choice of property styles to cater for every need… and living here becomes a no-brainer.
Based in Kelso's historic cobbled town square, Hastings Legal is a long-established, independent solicitor estate agency that offers home buyers and sellers a uniquely personalised professional service tailored according to their individual needs and timescales. The firm's reputation for doing things differently makes it the best in the Borders – and being just as knowledgeable and passionate about the region and all it offers as they are on delivering an award-winning service, the Hastings' team, led by Ron Hastings, includes Cathy Copson, a dedicated relocations advisor whose consultative and supportive approach helps buyers looking to move to the Borders from further afield in Scotland or south of the border, the latter a move Cathy made herself a few years ago.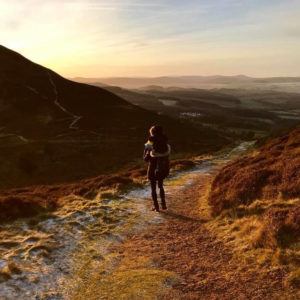 "So much about the Borders is full-on and unmissable – the scenery, outdoor opportunities, historic buildings…but what really makes it feel like home is the people, the community spirit, the slower pace of life and the amazing products and services that are here in abundance just waiting to be discovered," says Cathy.
"A common misconception is that a slower pace of life means living in a backwater, when here, nothing could be further from the truth," she continues. "This region offers an abundance of fresh, locally grown food, heritage meats, innovative micro-breweries, artisan bakers, coffee roasters, chocolatiers,  distilleries and more to satiate the most epicurean palate – and instead of shopping in a soul-less supermarket where social distancing is more of a challenge, here we have the advantage of independent local shops and open-air farmers' markets. In addition, the Borders is home to myriad art and craft designer/makers who keep traditional skills alive and in turn offer bespoke versions of everything from soap to furniture.
"Not all of our independent producers are immediately obvious, but they are they to be discovered…and are often all the better for it," says Cathy. "For food lovers there are many award-winning restaurants – Osso in Peebles, Seasons and the Hoebridge at Gattonside and Provender in Melrose are all listed in the 2020 UK Michelin Guide. For me, the best reward after a long walk is a stop at Three Hills Coffee in Selkirk," she adds.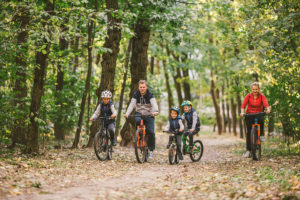 The Borders is a haven for families and those who seek to unwind outdoors or in one of the region's luxurious spas, such as the world-renowned Stobo Castle near Peebles, or Schloss Roxburghe near Kelso, the latter a country house hotel with championship golf course, restaurant, spa (planned for 2021) and numerous other activities from tomahawk throwing to clay pigeon shooting – both venues within an hour's drive from Edinburgh. Another amazing place is Born in the Borders near Jedburgh, which offers adults fine food and an on-site artisan gin distillery, while children can go grass sledging.
Location, location, location….the mantra remains the same and arguably post-coronovirus, more important than ever. The Borders offers picturesque villages, high-amenity towns, country homes with land, dramatic coastal views, unique conversions, modern estates and traditional period homes: everything from affordable starter flats to family homes with gardens for children or chickens or grow-your-own and annexes /self-contained accommodation to suit three-generation families or a holiday let – and all, more often than not, under an hour's drive from Edinburgh, Newcastle, A1 or M74.
Lockdown will likely have been the catalyst for many people to re-assess lifestyle and home priorities and early preparation for a move is key. Contact Hastings Legal to discuss your next move into or within the Borders. Meanwhile, browse our area guides as the first step in being able to live the dream….
© Beverley Brown
---
If you are buying in Scotland you will need a Scottish Solicitor.
If you are selling, Hastings Legal are the top-selling Solicitor Estate Agents in the Borders.
With a Solicitor/Estate Agent you have more control of the process
and because of our unique  No Key No Fee policy you are shielded from the legal costs if your property sale or purchase fails to materialise.
To find out what Hastings Legal
can do to help you find your ideal home or your ideal buyer give us a call or pop in to one of our offices in Kelso, Duns, Selkirk and Eyemouth.
It's never too early to call Hastings Legal, your dedicated Borders firm of Solicitors and Estate Agents.
Here for you in the Scottish Borders