Scam victims are now more likely to be reimbursed
UK Finance, the body that represents the UK's banks and other financial institutions has announced a new voluntary code to provide consumers with protection against financial scams.
It's designed to deal with situations where account holders are "conned" or "scammed" into transferring money from their account to the fraudster's account. These types of payments are called "Authorised Push Payments".
The voluntary code commences on 28 May 2019.
From that date if a customer falls foul of one of these scams they will be reimbursed where their bank is at fault and the customer met "the standards expected of them in the code".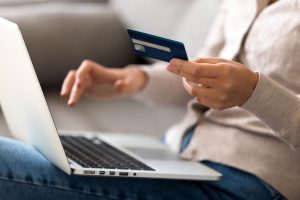 This new voluntary code applies to individuals, micro-businesses (those with less than 10 employees of turnover of less than €2 million) and Charities. It doesn't apply to any business that's not a micro-business.
The code also makes special provisions for vulnerable individuals who falls for these scams and they should be reimbursed even if their actions fall short of the "standard expected of them" as outlined in the voluntary code.
So, the big question is, what are the "standards expected"?
These are expressed as "exceptions" from normal practice and include
(a) the customer failing to take heed of warnings when setting up, and/or amending a payee immediately before payment
(b) the customer failing to take action when receiving a "negative payee result"
(c) where the customer continued to make the payment when there was no reasonable basis for believing the payee was the person the customer was expecting to pay and/or the payment wasn't for genuine goods and services and/or the person or business who was to receive the money was genuine
(d) where, if the customer is a micro-business of charity, it failed to follow its internal procedures
(e) where there has been gross negligence on the part of the customer.
It will be very interesting to see how this code of practice will be followed and if we'll continue to see banks failing to reimburse customers who have fallen foul of these scams.
When internet fraudsters impersonate a business to trick you in to giving out your personal information it's called 'phishing'On Guard Online
We recommend that every adult should have in place an up-to-date Will and a Power of Attorney.

Hastings Legal specialise in providing friendly legal advice and services for Later Life matters.
We are are regulated by the Law Society of Scotland so you can be sure that we have your best interests at heart.
Hastings Legal have offices in Kelso, Duns, Selkirk and Eyemouth. If you are too ill to come to us, don't worry, one of our solicitors can visit you at home or in Hospital