Fixed and preferential rate mortgages have been available for many years.
They have helped our clients get into the property market or buy a new house in the knowledge that their mortgage costs in the initial years in their new home were fixed and affordable.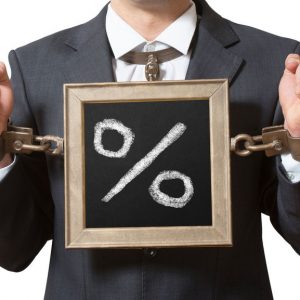 However, at the end of the fixed or preferential term, the house owner then goes onto the Lender's (invariably higher) standard variable rate. This means increased mortgage costs every month.
As a result of the financial crisis ten years ago, the Financial Conduct Authority introduced new rules requiring Lenders to apply "affordability tests" to anyone applying for a mortgage.
Whilst this appears to be sensible on the surface, it doesn't address situations where someone who's been on a fixed or preferential rate mortgage has reverted to the Lenders (invariably higher) standard variable rate.
The problem is that if you then want to more to another fixed or preferential rate (thus saving money), if you can't pass the Lender's "affordability tests" then you'll be refused a mortgage – even through what you're currently paying and keeping up to date is higher than it would be on the new fixed or preferential rate mortgage.
When the Financial Conduct Authority published its interim report into the mortgage market in May 2018 it found not enough was being done to help people who were "handcuffed" to high variable rate mortgages.
Even though these borrowers have kept their mortgage payments up to date on the higher variable rate, if they apply for a new mortgage product with their Lender with a more beneficial rate of interest, some may find they are unable to change because of the Lender's "affordability tests".
These "affordability tests" don't cater for the situation where a borrower had taken out a fixed or preferential rate mortgage before affordability checks came into force or where their circumstances changed after passing the tests.
UK Finance, the body representing Lenders, has indicated that 59 authorised lenders (who make up 93% of the UK mortgage market) have agreed to help borrowers who find themselves in this position. These borrowers will receive a letter from their Lender offering them the opportunity to switch.
You can read the Financial Conduct Authority report by clicking here. If you would like to read the latest new release on this subject issued by UK Finance, please click here. If you think you fall into this category and haven't yet received a letter, please get in touch with your Lender without delay – it could save you money by moving to a different mortgage product.
The best time to buy a home is always five years agoRay Brown
Contact Us
If you are buying in Scotland you will need a Scottish Solicitor.
If you are selling, Hastings Legal are the top-selling Solicitor Estate Agents in the Borders and we can do your legals too which gives you more control of the process.